Yiwu International Wholesale Market
Location: Yiwu International Wholesale Market, District A-E, 2nd Floor
Category: Headwear, Earrings, Necklace, Rings, Bracelet, Pendants
In the Jewelry Area of Yiwu International Wholesale Market, you can feel as if you are attending an exhibition. In the A-E area on the 2nd floor, there are about 3,000 jewelry suppliers, supplying all the accessories needed for life.
Once you go to Yiwu International Wholesale Market, you will find that the shops here have a unified plan. You can clearly find the exact area you want to go on the map.
Since the shops here are like the booths at the exhibition, you can clearly know what products are mainly supplied when you pass through the stalls. When you have products that you want to purchase, you can go into their shops and talk with suppliers. Usually, they will have a variety of samples displayed in the store.
Conveniently, if you find the product you want to purchase in one place, you can easily find similar products in your surrounding shops. This is really a very intimate design for the buyers.
As similar products are brought together, you can compare the quality and price of products between different suppliers and then work with a supplier that you are most satisfied with.
Sourcing in Yiwu wholesale jewelry, you will find that the price of jewelry here is the cheapest compared to Qingdao and Guangzhou, but the quality will be worse than Qingdao and Guangzhou as well.
2. Guangzhou South China International Commodity City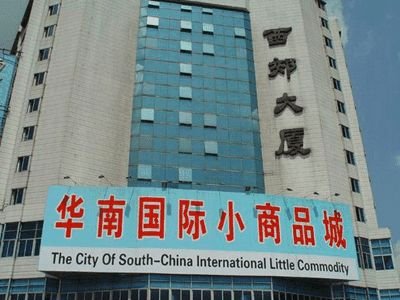 South China International Small Commodity City is one of China's most professional accessories wholesale markets. Most South China International Commodity City businesses come from China, Hong Kong, Taiwan, South Korea, etc. These businesses have their brands, including leading jewelry production, design, research, and development. They also operate in the commodity city. There are more than 1,800 shops in the mall on the first to fourth floors, and about 800 shops are open. Many merchants specialize in wholesale simulation jewelry, headwear, Korean headwear, boutique, packaging supplies and accessories supporting materials, and more than 10 varieties of goods. Here the ornaments inlaid exquisite craft; exquisite Korean style is the first choice.
3. Guangzhou Taikang Boutique Wholesale City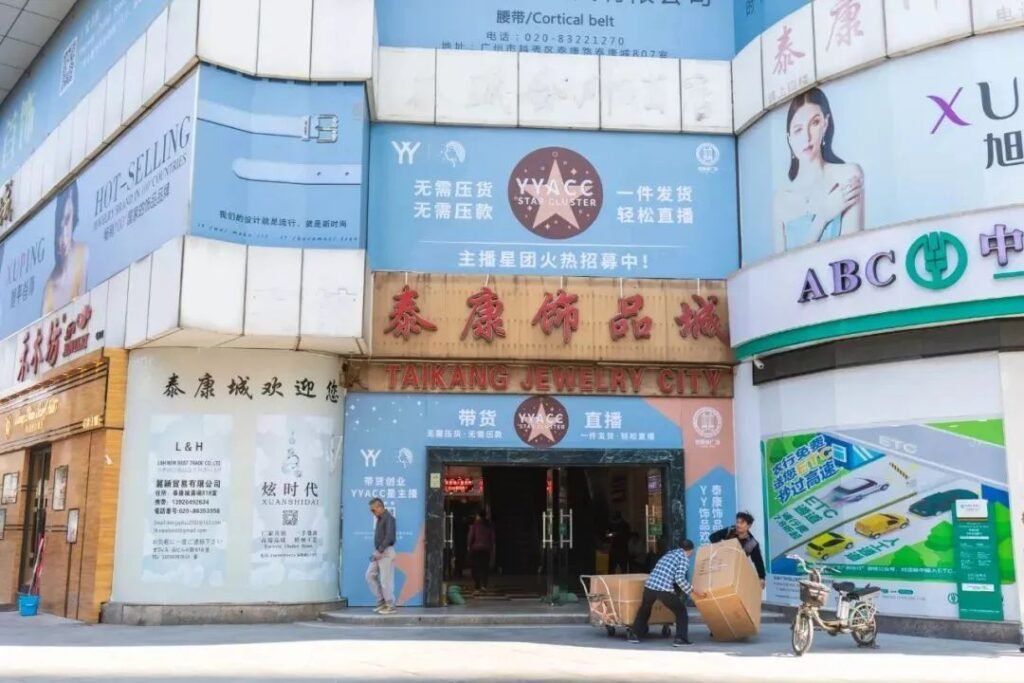 Taikang boutique wholesale city is the famous jewelry wholesale market in Guangzhou. The wholesale market has 4 trading areas, a total of more than 500 businesses, mainly engaged in jewelry first ornaments, headwear, front flower, belt, craft necklace, bracelet, bead chain, hat, silk stockings, mobile phone accessories. Commodities have been exported to more than 30 provinces, municipalities, and autonomous regions in China, Hong Kong, Macao and Taiwan, Southeast Asia, Eastern Europe, and the Middle East, with an average daily passenger flow of nearly 10,000 and an annual turnover of over 100 million yuan. Taikang city is more suitable for novice ornaments wholesale. However, each may not get the lowest price, but you can single a small number of mixed batches.
4. China-Korea International Commodity City
5. Xinyuanfa Trade City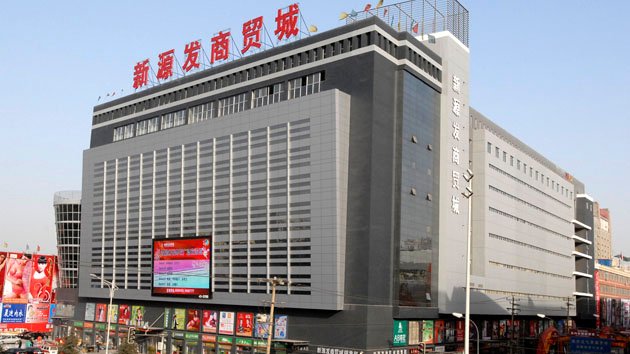 Xinyuanfa trade city is mainly engaged in jewelry wholesale, covering a total area of 8700 square meters. There are thousands of knitwear products in seven categories and tens of thousands of jewelry products in ten categories. The third floor is the "Famous jewelry Square," with the enormous scale and highest grade in North China. Many famous dealers have entered and operated.
6. Wanling Square, Guangzhou
Hang small adorn article wholesale where stock replenishes good? Wanling Plaza is also a famous wholesale place in Guangzhou. With a business area of seven floors and a scale of more than 40,000 square meters, gathering 7 major product categories, more than 1,500 businesses, and more than 1 million kinds of goods, with an annual turnover of more than 10 billion yuan, connecting more than 60 countries and regions in the world.
7. Qingdao Jimo Commodity City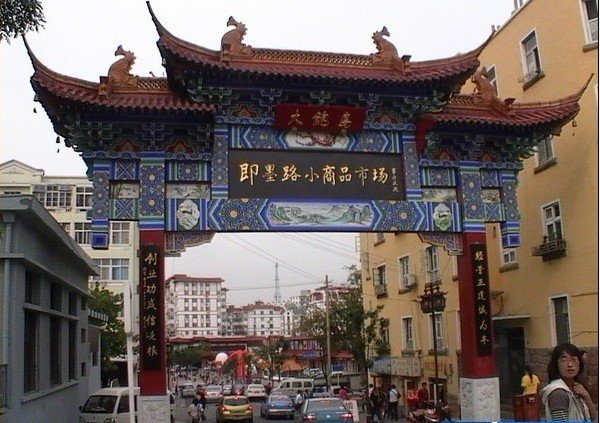 Qingdao Jimo Commodity City is praised as the "Kingdom of Shandong Commodities" by tourists at home and abroad. Located in Jimo District, Qingdao, the Wholesale commodity City has 6 professional markets. Including clothing market, commodity City, knitting City, cloth bedding wholesale market, decorative wood materials wholesale market, and agricultural products wholesale market. With a total construction area of 160,000 square meters, the small commodity City manages nearly 10,000 varieties of commodities in 24 categories. The listed things sell well in North China and northeast China with high quality and low price characteristics and fast gathering and distributing. Qingdao Jimo, the small commodity City, is one of the large-small commodity distribution centers in north China. The jewelry is particularly good at electroplating technology, suitable for foreign trade metal wind.
8. Hangzhou Dongsheng Small Commodity Market
In addition to the Yiwu commodity wholesale market, Zhejiang ornaments wholesale were to replenish stock? Hangzhou Dongsheng Small Commodity Market is also a good choice. It is a wholesale and retail mall with a functional area of nearly 40,000 square meters and almost 1,700 shops. The small goods in the market are abundant and complete, and cheap. After the gradual adjustment of the market in recent years, it mainly sells knitwear, small department stores, accessories, cosmetics, hotel appliances, kitchen appliances, small hardware, and electrical appliances, bedclothes, leather bags, and other industrial commodities. Dongsheng Small's small commodity market has also become one of Hangzhou's largest professional wholesale markets.
9. Jinan West Market Small Commodity Wholesale Market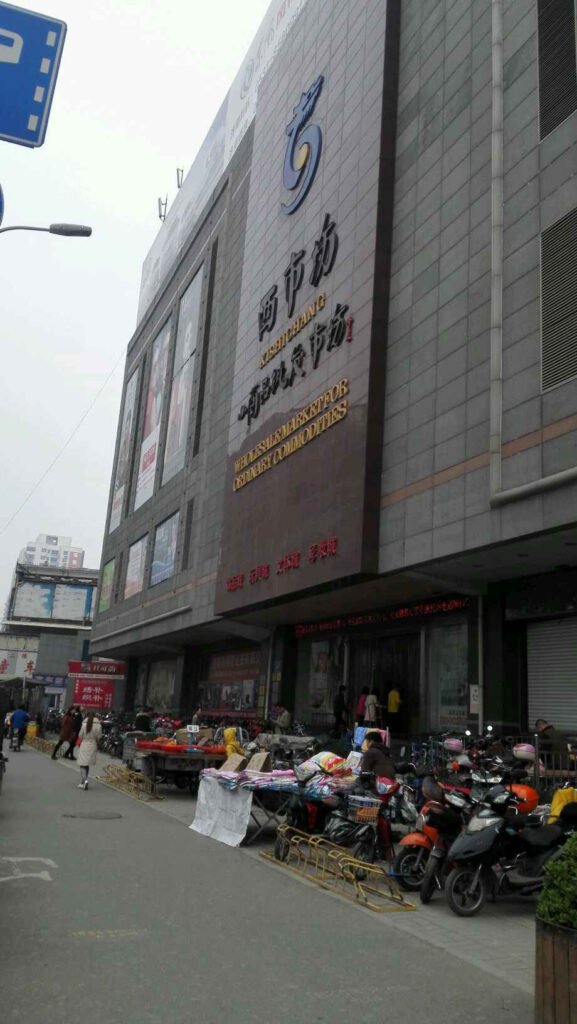 The West is Jinan in the western region's largest small commodity wholesale market. A comprehensive market total an area of 2.6 square, the whole market design, beautiful and practical, spacious and bright, management norms, variety complete, is a large modern shopping square, the main business: on the second-floor accessories, gifts, handicrafts, household items, small appliances. Three significant companies: luggage and leather goods, watches and glasses, scarves and hats, accessories, famous department stores, simulation plants and flowers, crafts, bedding. Four main businesses: ornaments, handicrafts, cosmetics, flowers, craft gifts, renowned department stores, simulation plants, flowers, wedding supplies.
10. Zhengzhou International Commodity City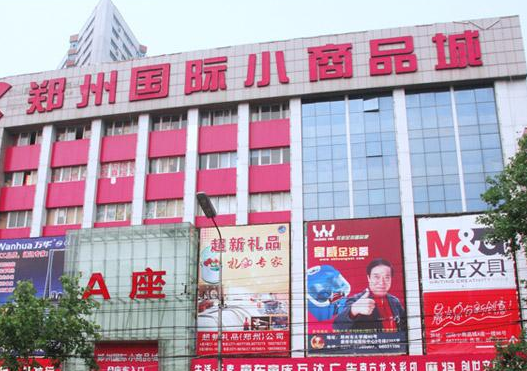 Zhengzhou International Commodity City is the largest commodity wholesale market with complete facilities in Zhengzhou. The business area of 34,234 square meters, 1,831 seats. There are dozens of industries and more than ten thousand kinds of commodities in the commodity city. It is one of the largest small commodity wholesale and retail bases in central and western China with the most potent product radiation. The whole market is composed of two market clusters: A and B. The entire B building has become the most professional wholesale market for fashion accessories and gifts in central China.
11. Harbin Toulon Wholesale Market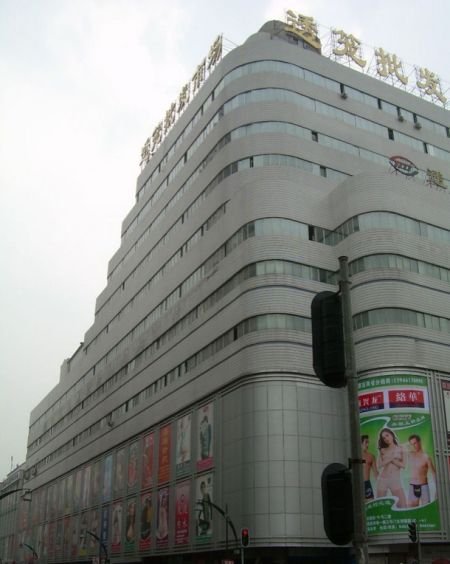 Toulon Wholesale Market Shidudao Street, Daoli District, Harbin city, founded in 1979, is a famous small commodity wholesale market in China and one of the largest small commodity wholesale distribution centers in the three northeastern provinces. Toulon Wholesale Market has more than 2,000 shops of all kinds, with more than 10,000 shops dealing in all types of goods and more than 100,000 kinds of goods. Toulon wholesale market mainly wholesale small commodities, textile, jewelry, handicrafts, bags and leather goods, toys, household clothing, small household appliances, daily necessities these commodities. Transparent cage wholesale markets of 3, 4, 5 are accessories wholesale.
12. Zhuzhou Nanmen Mall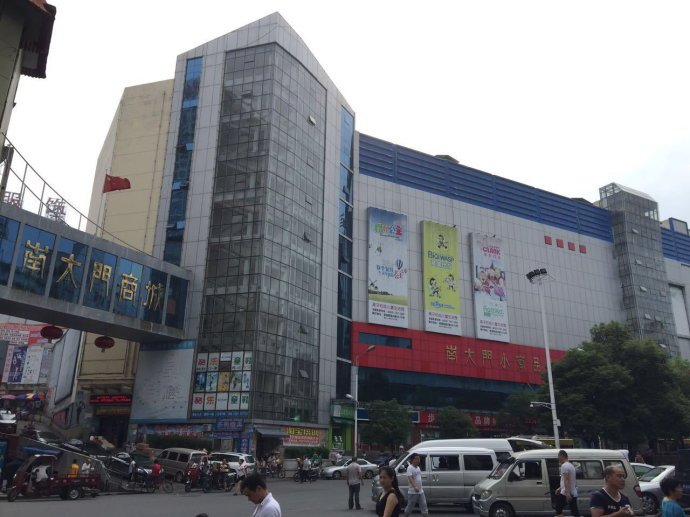 Zhuzhou Nanmen Mall
Zhuzhou South gate mall is one of China's earliest comprehensive shopping malls. After many reconstruction and expansion, the mall has become one of the complete large-scale markets with modern management institutions and perfect service facilities in Hunan Province. The mall covers an area of about 16,700 square meters, with a total construction area of 44,764 square meters and a total of 2,212 shops, with an average daily flow of more than 50,000 people. The products in the mall are sold to more than 10 provinces and more than 200 counties and cities in China, with an annual turnover of more than 1.3 billion yuan. The mall is divided into three large business areas. The third floor of the third business area is accessories wholesale.
In general, importers who come to China running jewelry business will go to above 5 best China jewelry markets for finding wholesale jewelry.
But there are still many things to pay attention to when choosing to go directly to China, such as how to get to China? Is the visa needed? How do you travel to different cities in China? Eating and lodging problems in China?
If you have 0 experience in importing from China and have no experienced friends for consulting, then these problems will make you feel a headache.
But thanks to today's well-developed Internet, you can find these jewelry wholesale suppliers easily online. And I plan to organize the next project, showing you how to find out wholesale jewelry suppliers online through the Internet.